Sometimes you'll need a thermal lance specialist during your maintenance work.
wavewalker 1
is an innovative, eight-legged 'walking' jack-up barge designed especially for marine operations in rough seas, surf zones, beaches and other intertidal locations. https://www.wavewalkerbv.com/the-operating-company/
During maintenance work the crew was confronted with some pins of the jack-up system that could not be disassembled.
Some bearings of the jack-up system had to be replaced. This was only possible by removing the pins so a solution was necessary.
No other choice
After several attempts in which hydraulic jacks were used and forces were exerted far over 100 tons for both pulling and pushing the pins, this method proved to be unsuccessful on the ø200x400mm stainless steel pins. Thus the only method that remained was the deployment of a thermal lance to weaken and shrink the pins.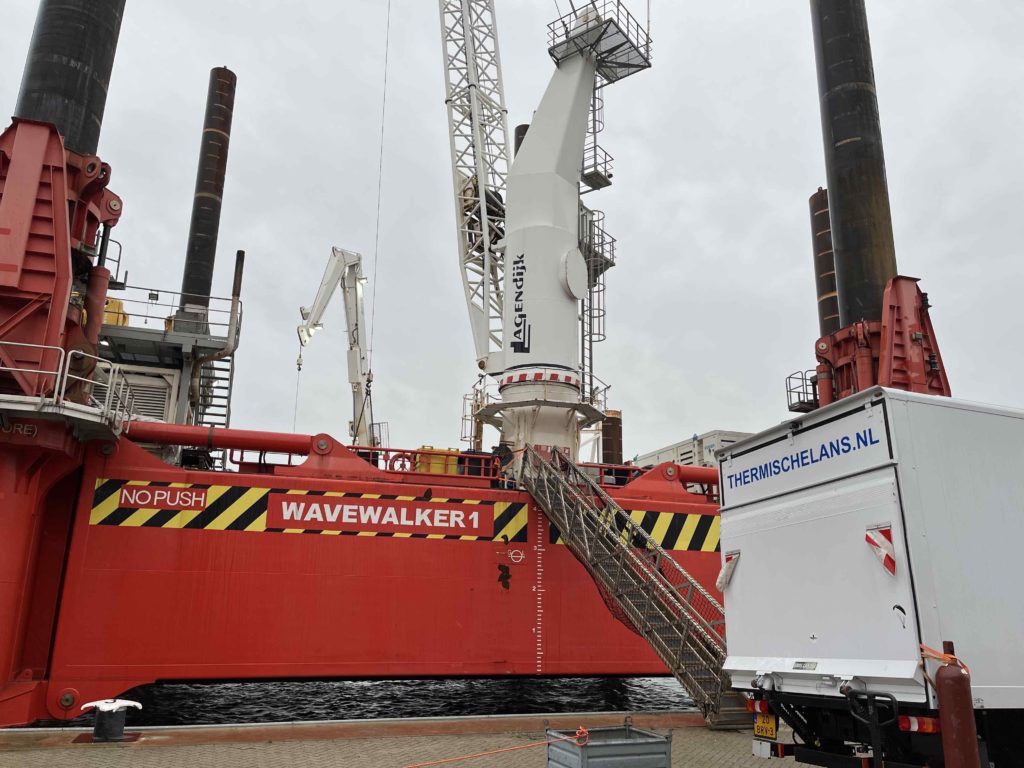 Cooperation
After the request to discuss the options, we quickly went to look at the situation on site.
Because the accessibility of the pins was limited the use of a thermal lance came with the risk of damage to the surrounding parts. This was not be underestimated.
We worked together with the crew to draw up a plan and discussed and considered the risks.
Our company has a risk inventory and evaluation specifically focused on work with the thermal lance. All possible risks have been assessed and evaluated therein.
We have drawn up a step-by-step working method that included the protective measures and a temperature monitoring method for the surrounding construction that was not allowed to exceed a certain temperature.
Our method proved to be very effective. As a result the precautions taken were more than adequate. No damage caused, no risks taken and a smooth turnaround time.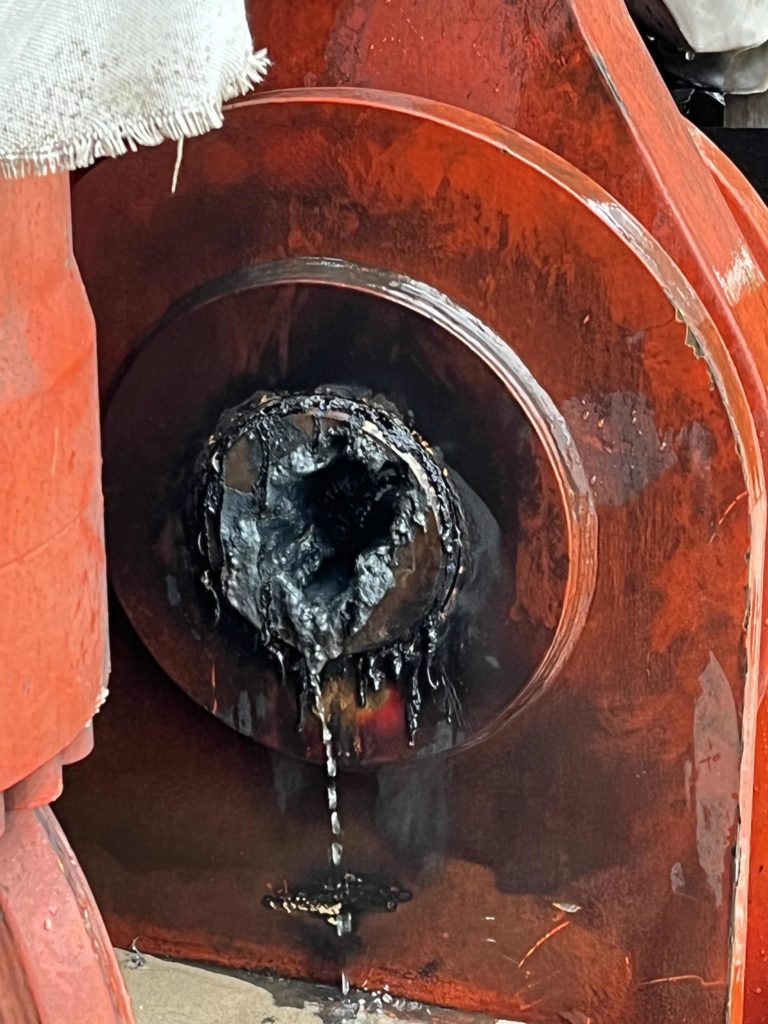 Result
The pins were easy to remove after the treatment with our thermal lance. The work was completed within one working day. We can look back on a pleasant cooperation and thank the Fugro crew for this.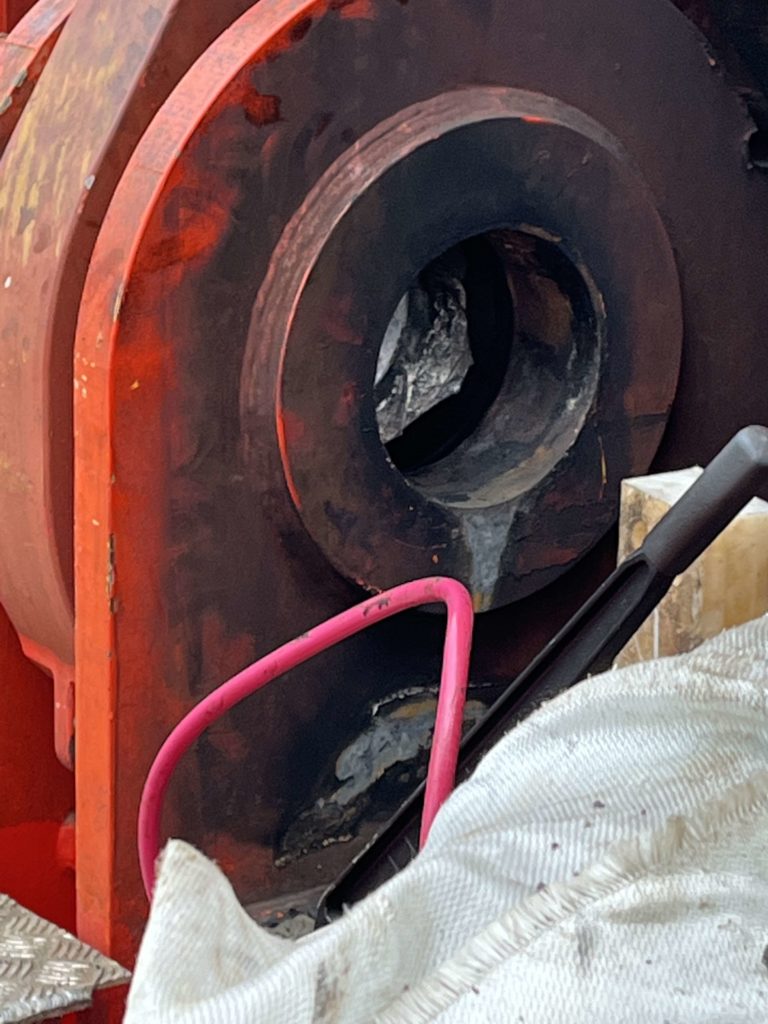 Please visit our page where you can read more about our specialism: https://www.acwholland.eu/werkzaamheden/thermisch-lansen/